Water Saver Solutions is made up of people who authentically care about bringing further safety, efficiency and operational excellence to your organization.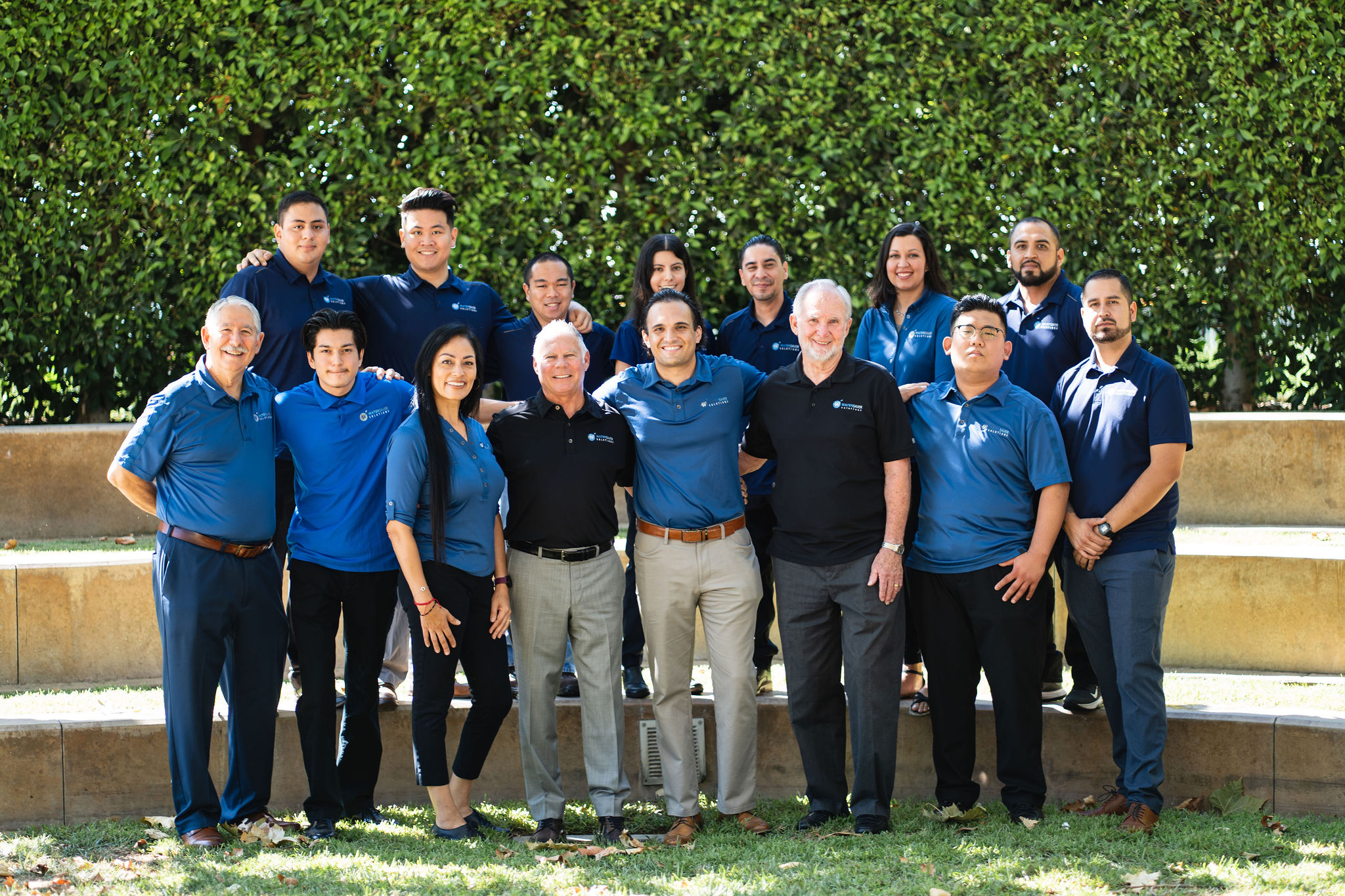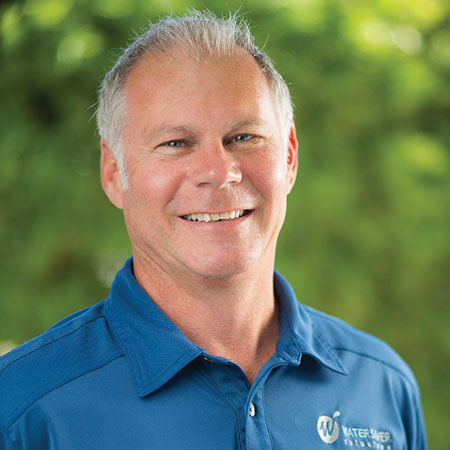 Charles Bragdon
Founder & President
Charles "Chuck" Bragdon founded Water Saver Solutions in 2008 to meet the dual objectives of helping commercial and institutional facilities cut utility costs and comply with California's mandate for 20% reduction in water use by 2020. A thorough understanding of healthcare regulations related to water usage has solidified a niche for WSS in this stringent environment.
Combining 22 years US Navy technical background with over ten years' experience owning a home construction business, Chuck has developed a proprietary water assessment strategy for this highly regulated industry. The backbone of WSS's methodology relies on accurate metrics that quantify the potential large-scale savings and qualify the end user for utility rebates and incentives. WSS identifies and helps obtain available rebates and incentives, reducing red tape and delivering maximum savings with a rapid return on investment. Thanks to WSS, healthcare facilities save millions of gallons of water and reduce utility operating expenses every year.
Chuck is a graduate of Goldman Sachs' 10,000 Small Businesses, an intensive business education program developed by Babson College. Water Saver Solutions is a federally certified Service Disabled Veteran Owned Small Business (SDVOSB).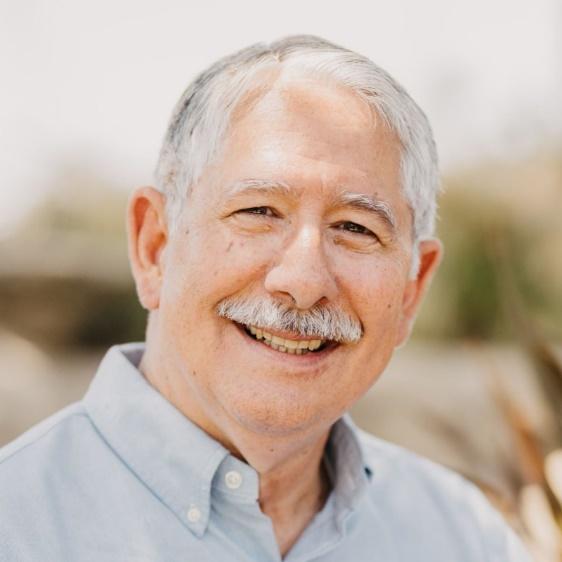 Daniel J. Quinn
Chief Operating Officer
Daniel Quinn began his career as a clerk at Sav-On Drugs in Norwalk, California, in 1969. Over
the next decade, Daniel rose to management, and led the Bell, California, location for 11 years
from 1979 to 1990. In 1991, Daniel was promoted to customer service manager for Sav-On's
Los Angeles region, a role he eventually held for all the American Drug Stores chain. After
serving as a safety manager, Daniel became a drug division representative for Albertsons,
ultimately reporting directly to the senior vice president of operations as the service operations
manager.
When Sav-On was acquired by CVS, Daniel became the regional category specialist for photo
and beauty before concluding a productive 42-year career with the company.
Daniel then devoted his energies to Easterseals Southern California, which provides education,
outreach and advocacy to Californians living with disabilities. He also volunteered as a content
expert for SCORE, a small business mentoring organization, utilizing his decades of customer
service experience to help entrepreneurs get started and thrive in the challenging yet
rewarding business environment of the Southland.
Most recently, Daniel provided advisory services to the business community through his
startup, Quinn Essential Customer Service. After consulting for Water Saver Solutions, he was
invited to become the company's chief operating officer in July 2021.
Daniel uses his experience to coordinate the company's operations to maximize efficiency and
minimize turnover. With a commitment to always doing the best, Daniel supports the Water
Saver Solutions team to help ensure they always deliver 100% in both project execution and
customer service.
Daniel has been married to his wife, Annie, for more than 34 years. They have 12 grandchildren.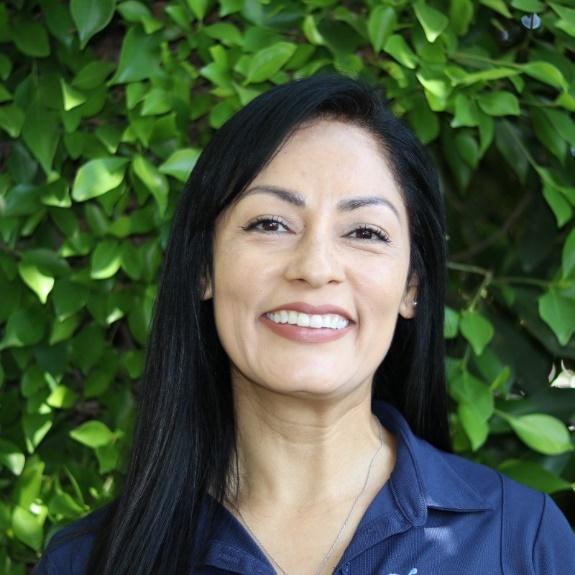 Adriana Hernandez
Office Manager
Adriana Hernandez has been with Water Saver Solutions since 2015, after more than a decade
and a half of customer service experience with a Los Angeles-area lighting firm. Her role
includes payroll, human resources, accounts payable, accounts receivable, bookkeeping,
budgeting, and general administrative tasks.
Adriana is an ADP ambassador and is Dale Carnegie certified. She also holds a travel and
tourism certificate. A boy mom, she values integrity and has high professional standards.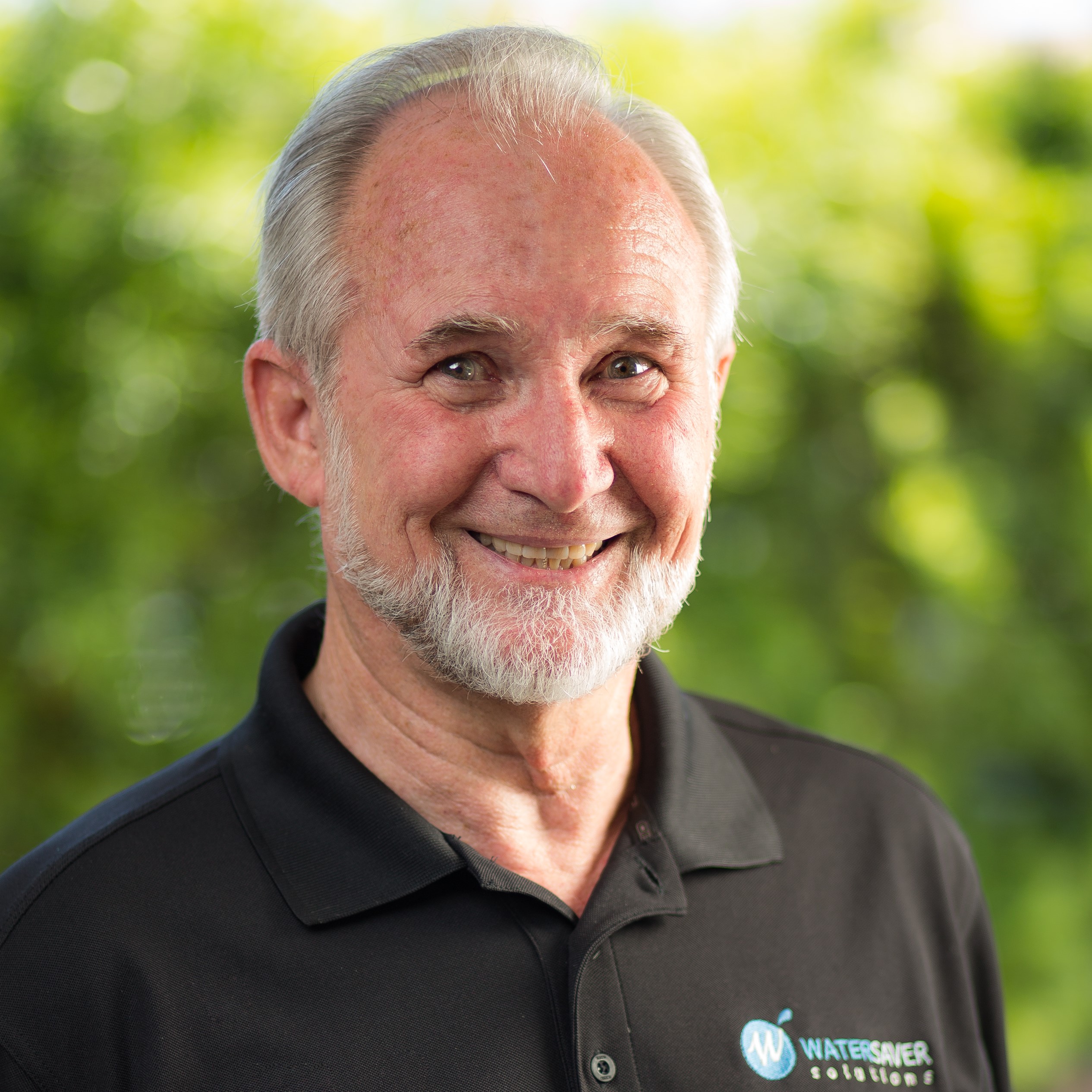 Mike Park
Managing Analyst
Mike Park holds a Bachelors of Science in physics and a Masters of Science in computer science. As Managing Analyst for Water Saver Solutions, Mike applies his engineering, programming and business skills to quantifying and communicating water conservation strategies for healthcare facilities. He develops financial metrics to help managers compare conservation efforts to the other projects competing for precious budget dollars. Using statistical and other numerical methods, he ensures that WSS's conclusions and recommendations are backed by real data that are included in reports. Acting in an advisory role to the president, Mike assesses risk, consults on day-to-day business activities and helps formulate strategic objectives and goals.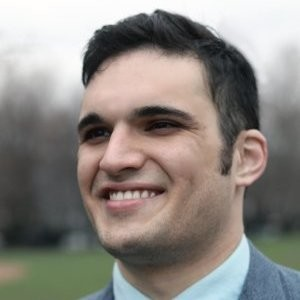 Gregory Paul
Business Development Manager
When Columbia College Chicago grad Gregory Paul joined the Water Saver Solutions team in
2016, he brought a passion for nurturing a team of leaders and mini-entrepreneurs.
As business development manager, Gregory oversees the company's development, new sales
and process improvement with the aim of growing the company's footprint both inside
California and around the nation.
With an arts-focused degree, Gregory is ideal for creative design, as he has done for Water
Saver Solutions' patent-pending software application that increases team efficiency.
Gregory holds multiple product patents outside of Water Saver Solutions.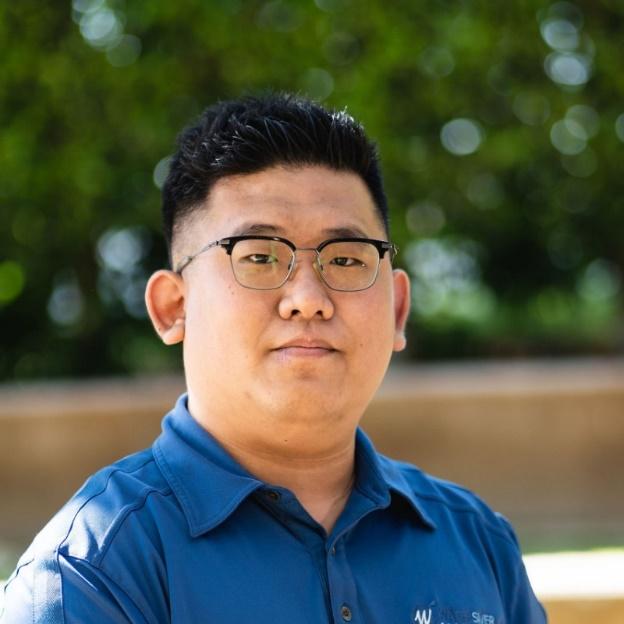 Mark Kim
Project Manager
Dong Hoon "Mark" Kim is a project manager for Water Saver Solutions, specializing in planning
and pushing projects within a reasonable timeframe. He joined the company in 2022.
The 2021 Cal State Fullerton management grad and alumnus of Santa Monica College is also a
certified assistant project manager, bringing the best in management science to the company.
Mark's experience in risk mitigation planning prepares him to create the resilient solutions
needed in the 21st century health care sector.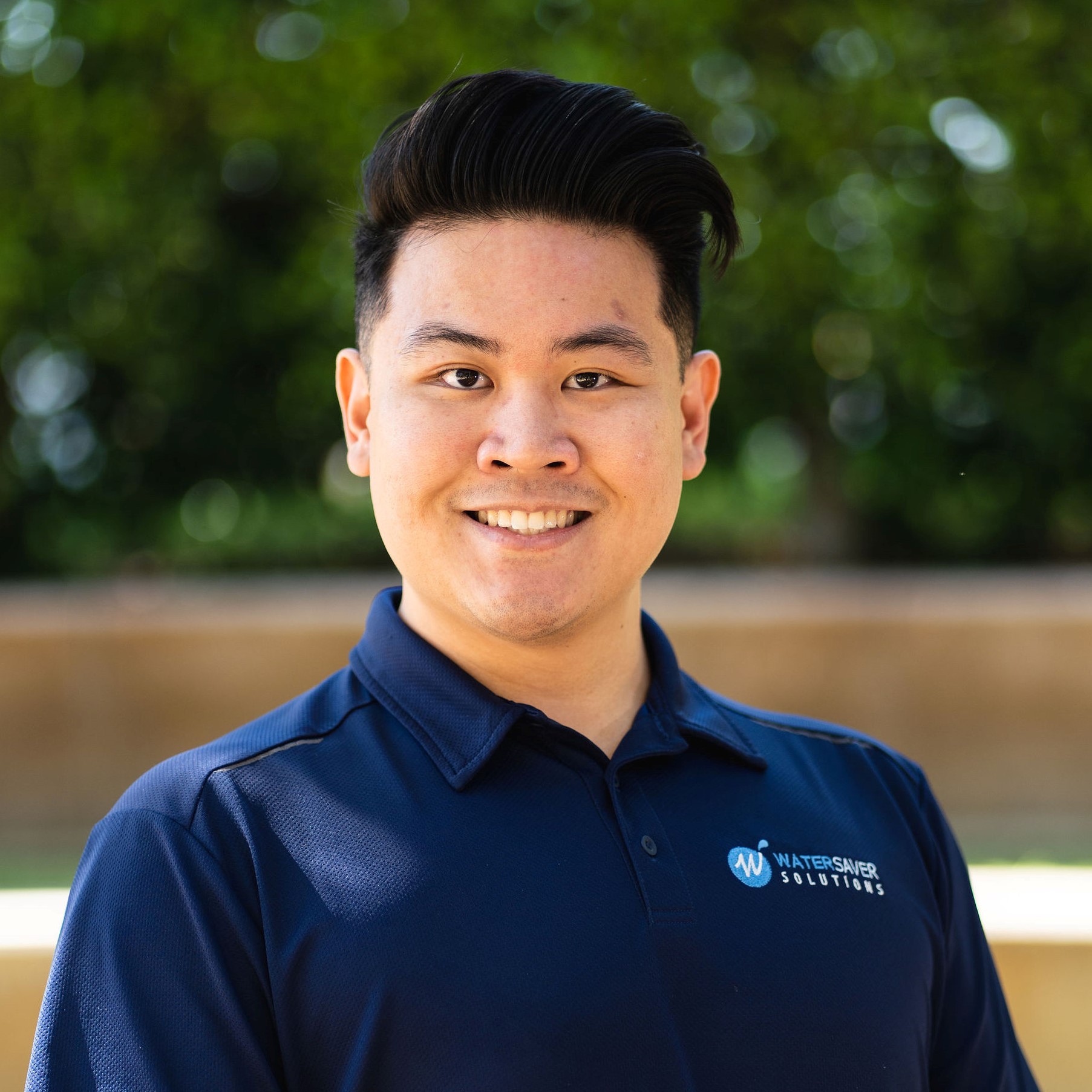 Billy Chendra
Project Manager
An economics graduate of the University of California – Riverside, Billy Chendra joined the
Water Saver Solutions team in 2022. His role includes collecting and analyzing data among
stakeholders to complete Level 1 or Level 3 environmental surveys regarding water usage and
conservation in health care settings. Billy also communicates and presents findings within these
surveys, and implements and manages any approved internal or external projects within the
company's budgetary, scope and timeframe parameters.
On his free time, Billy loves to play billiards, is an amateur pit master and is an avid fan of the
Los Angeles Lakers.