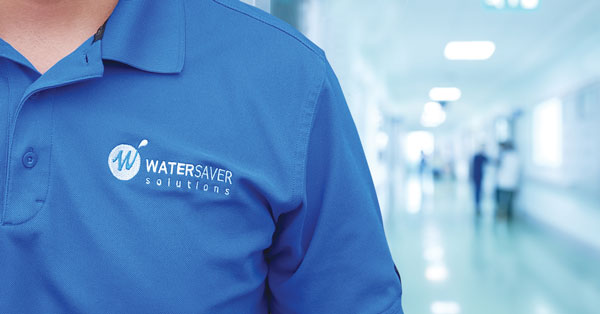 WHEN HOSPITALS SAVE RESOURCES, MORE RESOURCES BECOME AVAILABLE FOR PATIENT CARE.
With multiple hospital locations installations to our credit, we understand your healthcare facility operation realities down to the detail. Water Efficiency, Healthcare Compliance, and Patient Safety are what we deliver, and are proven to deliver them seamlessly with minimal time allocation on your end.
A TEAM TRAINED IN HEALTHCARE OPERATIONS IS A TEAM YOU CAN TRUST:
Our team credentials go beyond HIPPA, immunization and background checks. We trained to be sensitive to the intricacies of working in a critical care environment and conduct our work in a quiet manner with no patient disruption and a caring attitude.
Water Audits and Systems Surveys
Our well-planned audits meet your exact requirements. We help you manage water use better by bringing measurement to how your systems are performing now, how they can be improved, and the financial value of those improvements.
Incentive and Rebate Capture
Utility companies want to help pay for your conservation projects – let them! We are experts in identifying rebates and incentives and helping our clients navigate the maze of requirements to qualify for the maximum amounts available in their area. We complete and submit all required paperwork, from beginning to post project.
Benchmark, Balance and WUI Reporting
Let us benchmark your facility with EPA's Portfolio Manager to obtain an Energy Star rating and a Water Use Intensity score that will show how well you're conserving compared to other hospitals. We determine and document a Water Balance to show how water consumption is distributed among the processes and activities there.
Installation and Maintenance
Let WSS retrofit your domestic fixtures with low flow devices made for healthcare facilities. We will install, ensure compliance, and deliver post reports documenting what was done and where it was done. Our annual faucet maintenance and service plan provide added value for infection prevention and ASHRAE 188 Standard preparedness.
Conservation Consulting Services
We provide consulting services to help you implement our conservation recommendations. We do research, recommend actions, estimate costs, and manage the implementation of conservation measures you choose.
Measurement and Verification
We verify savings by measuring them. Once water conservation efforts are underway, we can measure your savings by analyzing your utility bills and metered usage. We'll compare your new Water Use Intensity score to your previous score so you can see the difference.