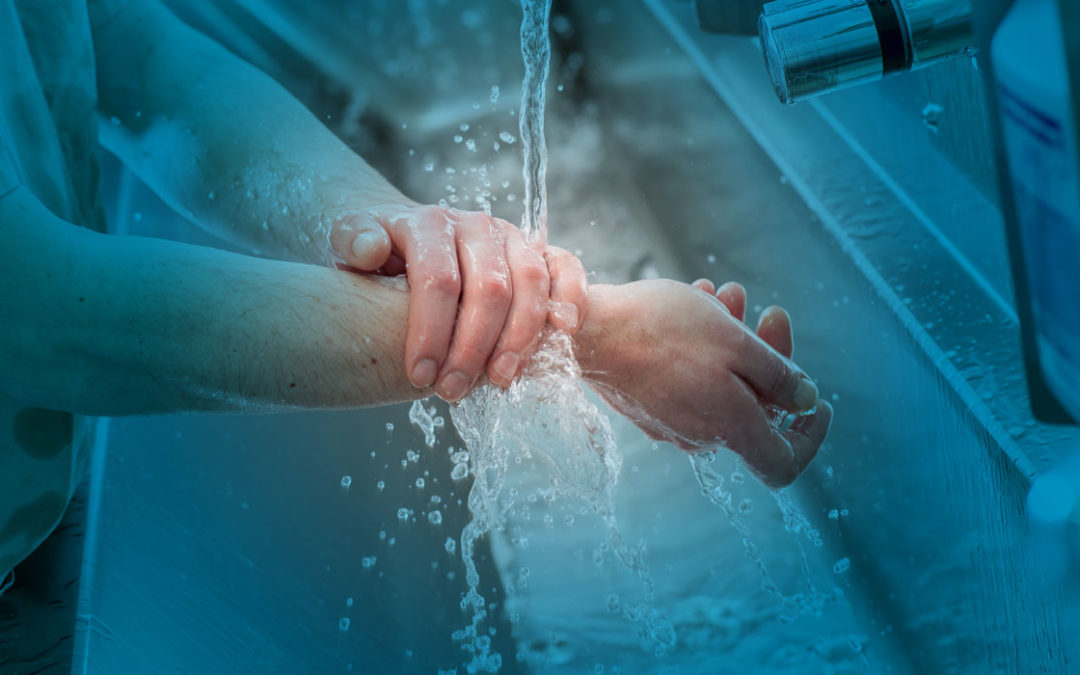 UC Davis Health is well on the way to achieving ambitious sustainability goals while also improving its environment of care. Recent water conservation fixture retrofits by Water Saver Solutions (WSS) will save the hospital 16 million gallons of water annually, reduce sewer and energy costs, and provide antimicrobial fixture benefits. The project incorporates WSS' Fixture Care™ program, which provides annual preventative maintenance, summary reports and documentation to support the hospital's Legionella Water Management Plan.
Under its Sustainable Practice Policy, the University of California Office of the President (UCOP) has set a goal to reduce growth-adjusted potable water consumption on all campuses and health locations by 20% by 2020 and 36% by 2025 (compared to a three-year average baseline of fiscal years 2005-2008).
In June 2018, WSS contracted with UC Davis Health through its Energy Manager to perform a campus water audit on 39 buildings and 142 acres. Results of the audit identified projects that would potentially reduce water usage by 24% with a combined ROI of less than 3 years.
First phase projects were met with infection control concerns, but after Patient Care Services learned how WSS' Fixture Care™ program benefited UC Irvine Health, the project received their approval and support. WSS' Fixture Care™ program, which is unique in the healthcare industry, helps hospitals to be proactive in reducing potential fixture biofilm and provides compliance documentation that hospitals can use to meet Centers for Medicare & Medicaid Service (CMS) requirements for water management policies.
In June 2019, WSS retrofitted 1,091 toilets and 2,652 faucet and showerhead fixtures. The entire project was completed in just over three weeks.
Toilets were retrofitted with dual-flush handles that reduce water usage by 30%. Faucets were retrofitted with anti-microbial, flow-optimized faucet laminars that use silver ion polymers to help reduce biofilm. Showers were retrofitted with anti-microbial Medi-Shower™ showerheads that allow flushing and cleaning in-place to reduce biofilm; the showerheads' Medi-Flush inserts can be replaced quickly without removing the showerhead, reducing costs.
Building on the success of the completed retrofits, UC Davis Health plans to continue with retrofitting the hospital's sterilizers and landscape irrigation systems.
"We're proud to be helping UC Davis Health move closer to achieving UCOP goals for water reduction," said Charles Bragdon, President of WSS.
A nationally renowned 625-bed facility, UC Davis Health is a leading referral center for the most seriously injured or ill patients and the most medically complex cases. It is ranked one of the nation's best hospitals and one of California's five best hospitals by U.S. News & World Report.